Integrated financial crime solutions
Stop financial fraud crimes and immediately seize criminal funds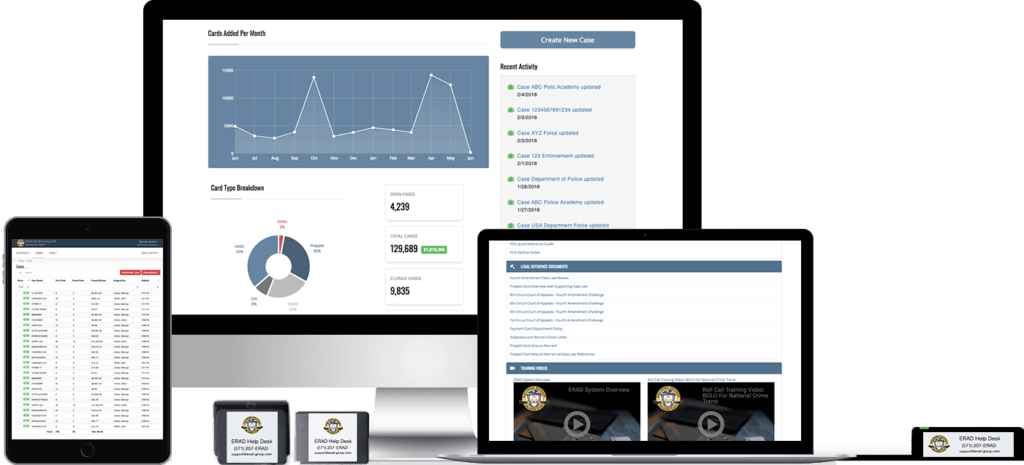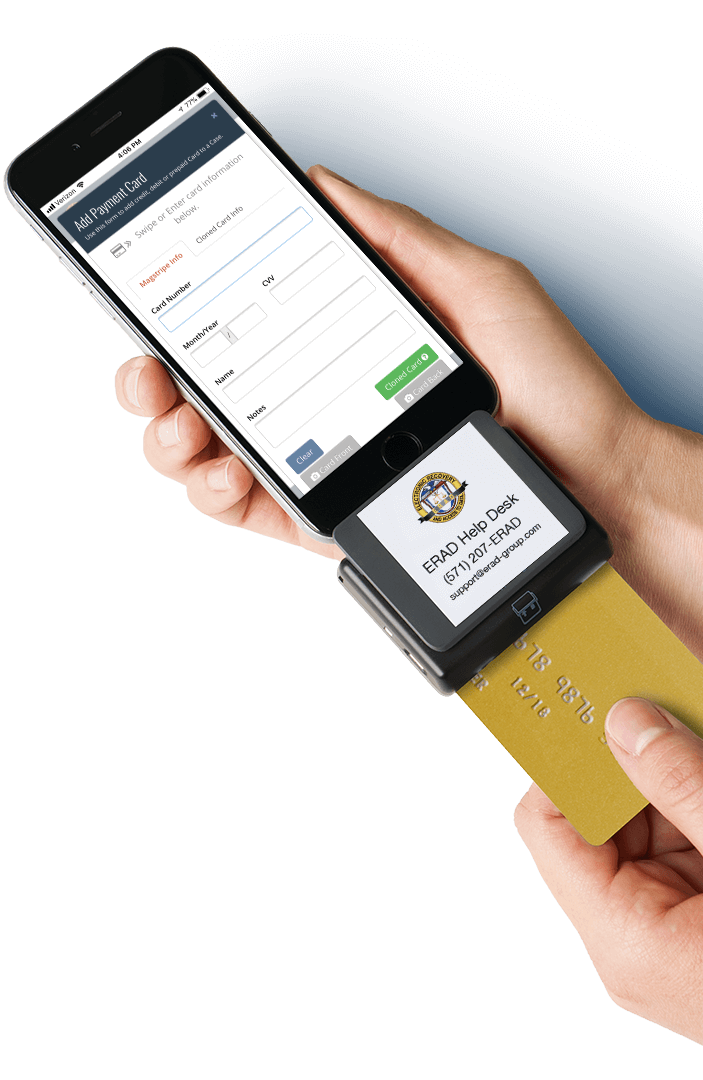 Integrated financial crime solutions
Stop financial fraud crimes and immediately seize criminal funds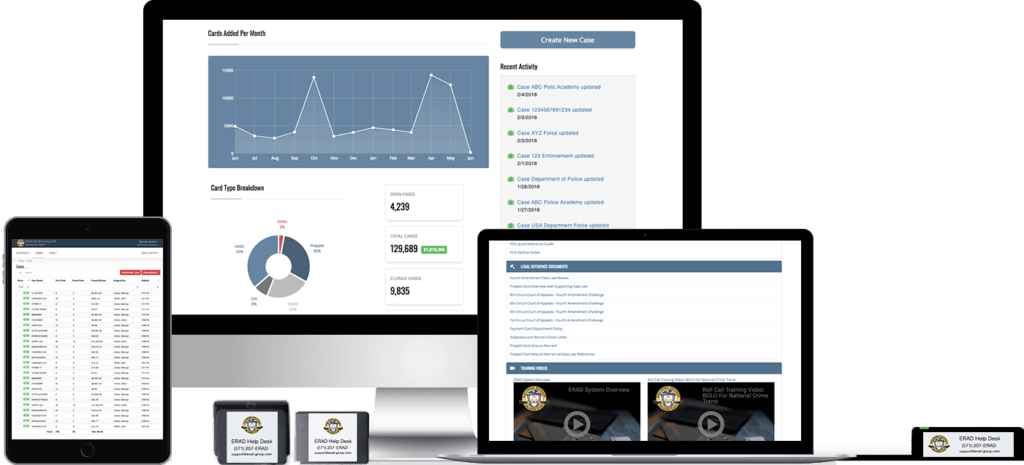 Solutions for Law Enforcement
A powerful integrated SAAS solution designed to combat financial crimes on the spot.
ERAD-Recovery™ is a comprehensive investigative solution that allows law enforcement to inventory and analyze any plastic card confiscated during an arrest. In addition to prepaid card money laundering, ERAD also pinpoints credit and debit card fraud, identity theft, skimmer tracking, and digital currency seizures—enabling law enforcement to investigate financial crimes in  matter of seconds.
Our cutting-edge solution gives users the power to read cards, freeze and seize funds associated with illegal or illicit activities. Law enforcement can use the ERAD platform to recover money from plastic cards or peer-to-peer payment applications once necessary access has been established. Like other cloud-based subscription software, ERAD is easy to implement and accessible for law enforcement officers through tablets, mobile devices or computers.
Check Prepaid & Gift Card Balances.
Check balances on virtually any prepaid cash card including retail cards. Easily batch upload cards numbers for analysis.
Skimmer Tracking.
Track unique identifiers in skimmers and other devices used to facilitate card related crimes. Cases can be linked for the ability to collaborate on investigations.
Deconfliction Notification.
Receive immediate notification on a phone/mobile number, email, credit/debit card, or MAC ID's connected to other criminal cases.

Digital currency seizures
Seize Illicit funds from cryptocurrency and
cash applications.
Download reports.
Produce detailed Excel and PDF documents for court orders and management reports.
Helpful Documentation.
Access legal documents, reference guides and training videos.